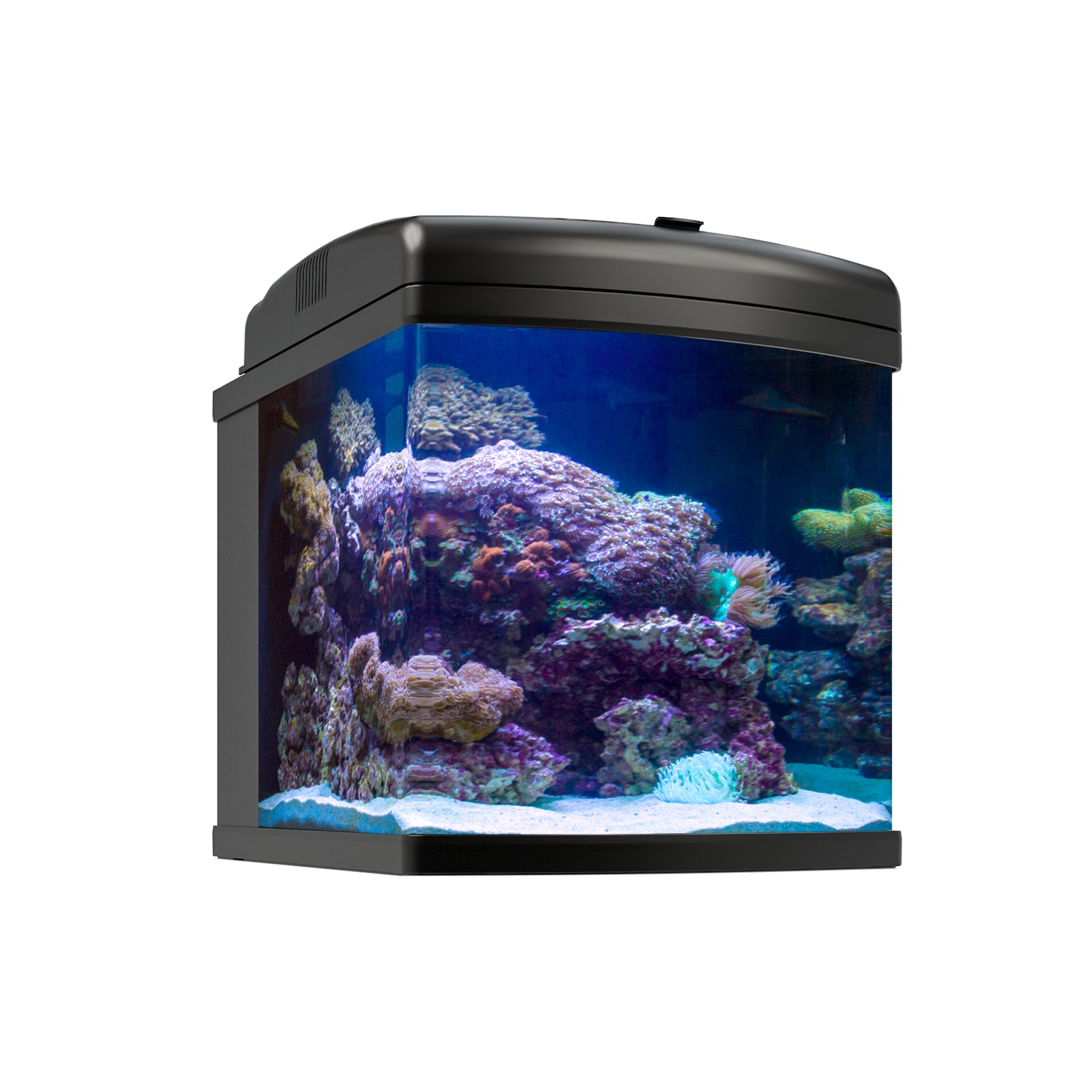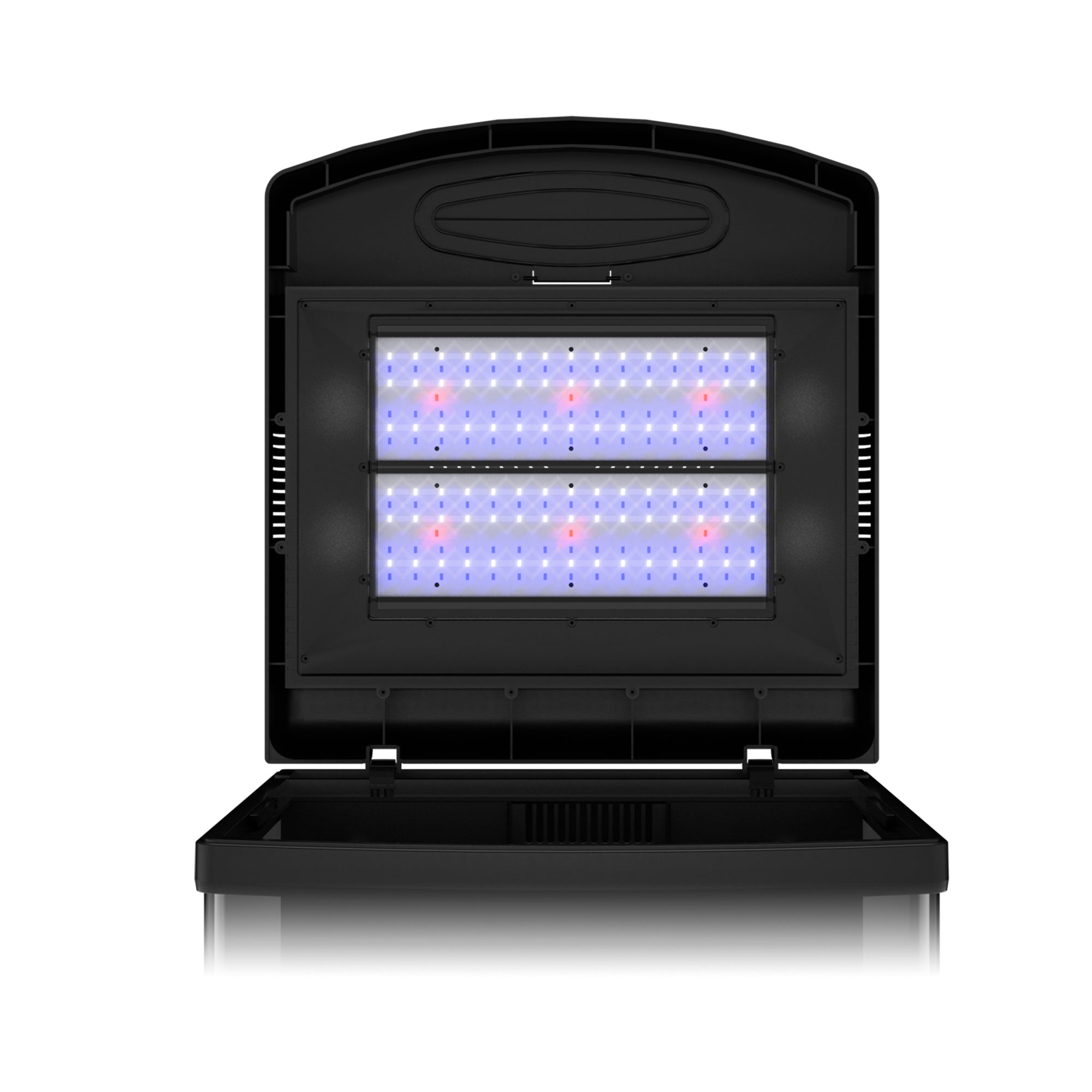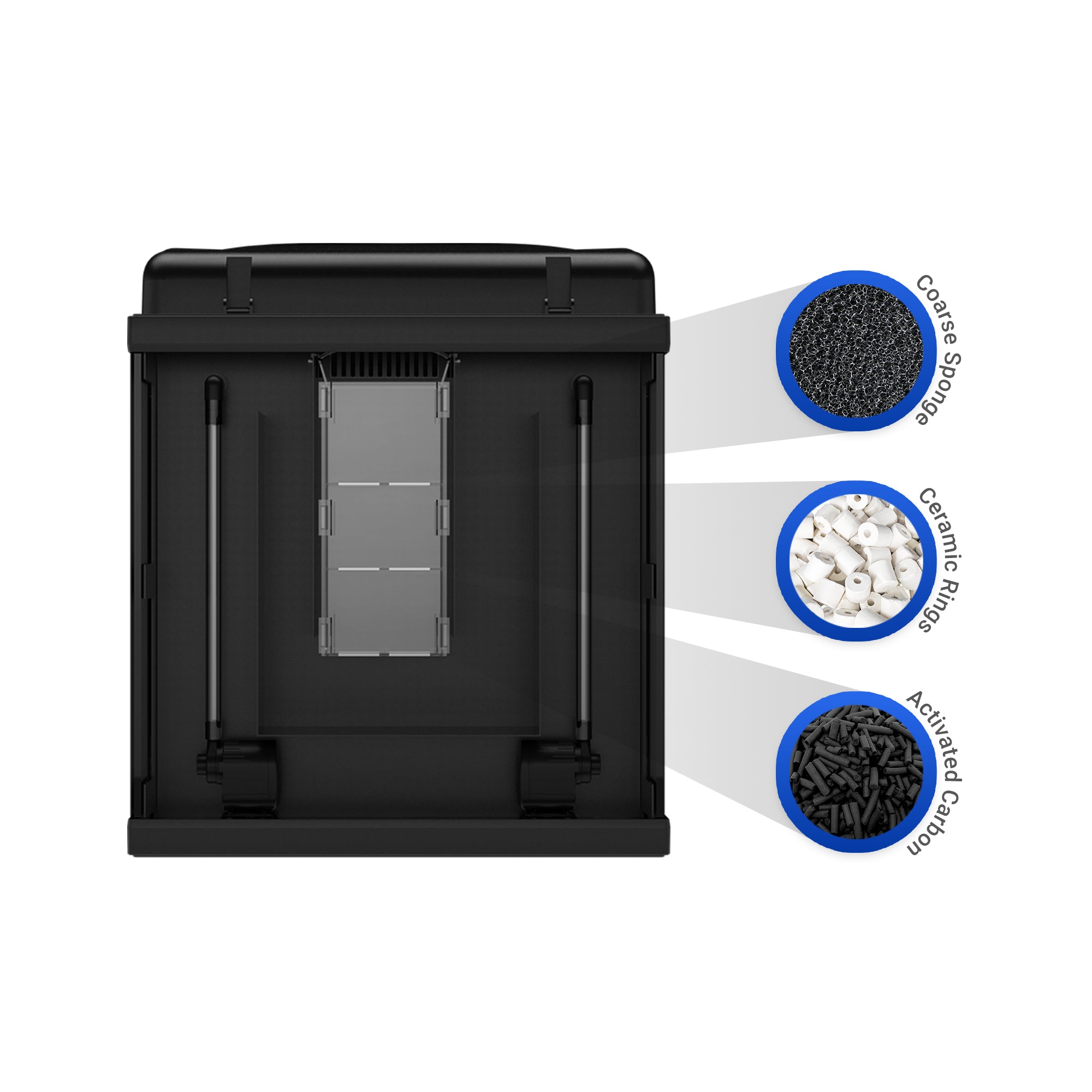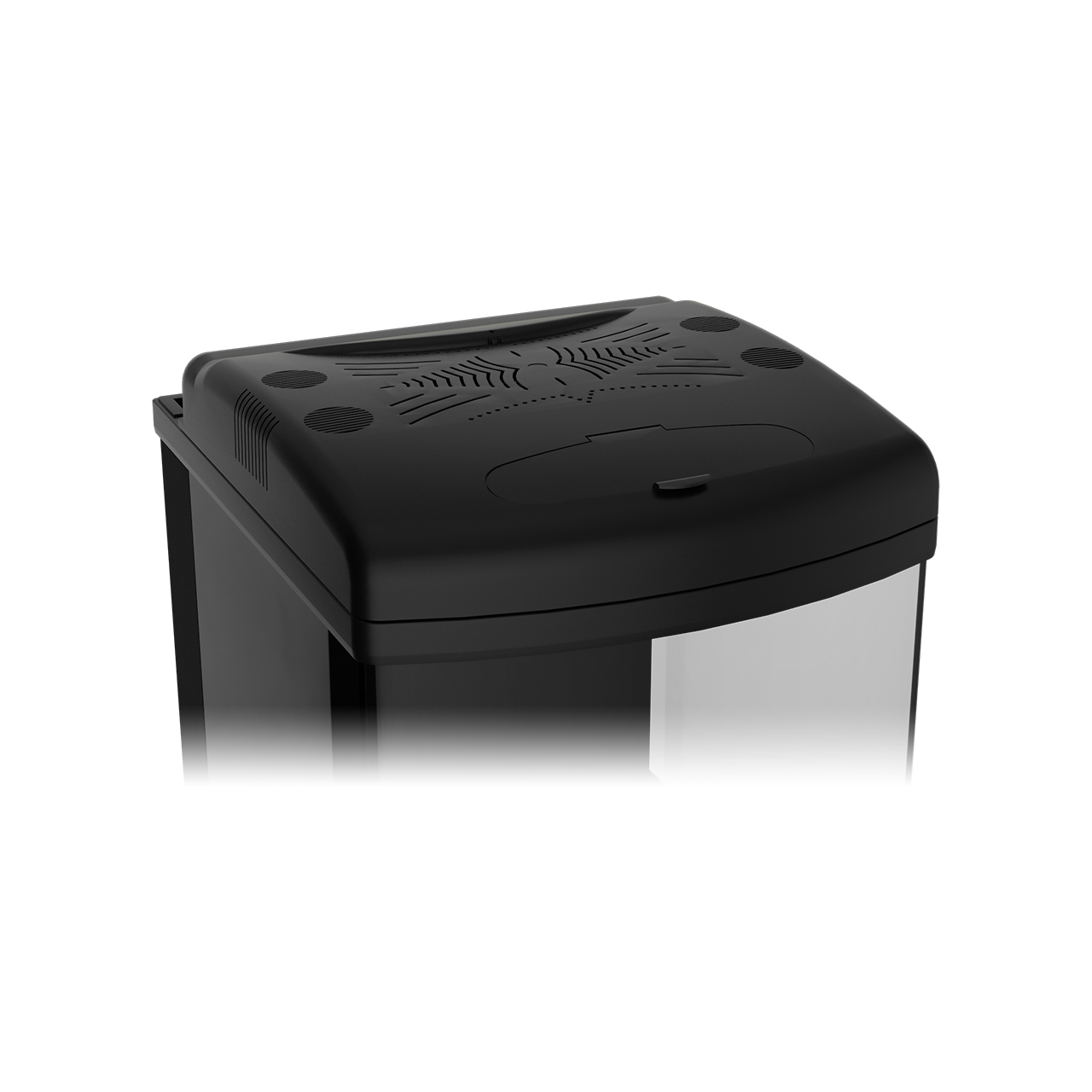 JBJ 28G Nano Cube LED - 40w AIO
JBJ 28G Nano Cube Intermediate is delivering tomorrow's technology today. New LED illumination system is now offered to accommodate mid to low light corals with JBJ's "Intermediate" series! LED lighting delivers the power of halides and the broad coverage of T5 lighting with over 10x the lifespan. It requires less energy consumption, is cool running and offers beautiful shimmering while being eco-friendly. This Midsize 28g Nano aquarium comes with 24-hour light cycle energy efficient illumination system, smart 3 stage filtration, filter media basket, submersible pumps, dual return pumps + wavemaker. All Nano-Cube Aquariums offer panoramic viewing.
Integrated 3 Stage Filtration
Comprehensive 3 Stage Filtration system keep aquariums sparkling clean and is discreetly hidden behind a false wall to provide an uncluttered and professional look and feel. All media is conveniently placed inside our transparent Removal Filter Media Basket for quick and easy filter changes. The filter media basket also incorporates a handle and a sliding door for added convenience. Can also be converted into an "In tank Refugium" to grow Chaetomorpha.

- Mechanical Filtration: Filter Sponge traps free floating particulate matter and debris.
- Chemical Filtration: Activated Carbon bag removes dissolved organics and odor.
- Biological Filtration: Ceramic Ring bag provides internal/external surface area for housing beneficial bacteria to oxidize harmful ammonia and nitrite that accumulates in the aquarium from fish wastes, over-feeding, and normal biological processes.

*Note: Ceramic Ring bag can be removed if using this Nano Cube as a mini-reef aquarium. Maintaining an average of 1lb per gallon of live rock will create a live biological filtration system as well as denitrification system ultimately creating a balanced biotope.

Submersible Pump
Included with flexible hose and elbow connector. (2) Accela SP1-1000 Pumps, Rated at 266 gph, Ocean Pulse Duo Wavemaker (2) Directional flow nozzles.

Dual Return Pumps
Once the water is filtered and heated, the water is redirected back into the aquarium via (2) directional flow nozzles and wavemaker.
The dual return pumps along with the wavemaker recreate the natural turbulent currents normally associated with reef environments.

Wavemaker
The Ocean Pulse Wavemaker can be adjusted from 10 Seconds to 6 minute intervals. This alternating cycle will keep detritus from accumulating, provides oxygen, removes waste from coral polyps and provides the optimal environment for corals to flourish.
Modern & Elegant
JBJ's 2nd generation stand is the perfect compliment to our 28g Nano Cube Aquarium. It offers a chiller storage compartment with pre-installed side vents for needed airflow and a shelf for storage. This contemporary design lifts the aquarium off the pedestal with 4 chrome cylinders to showcase your living reef.
Features:
28 Gallon Glass Cube
Suitable for salt water habitants
Crystal Clear Curved Glass
Integrated 3 Stage Filtration
Removable Transparent Filter Basket
"Flip Top" Canopy now with WIFI CONNECTED 3-COLOR LED CANOPY
Illumination System - 24 Hour Light Cycle
Long Lasting Lamps
Submersible Pumps
Dual Return Pumps + Wavemaker
Dimensions: 17.5"x 22"x 22"
Capacity: 28 gallons
Optional cabinet stand available
6 month manufacturer's warranty