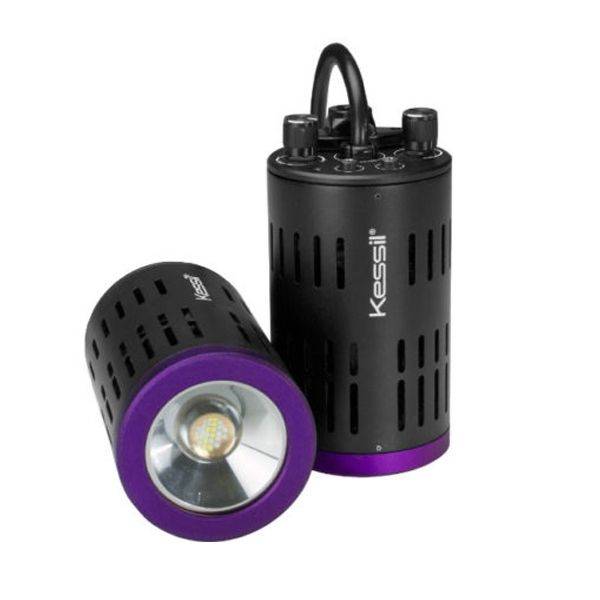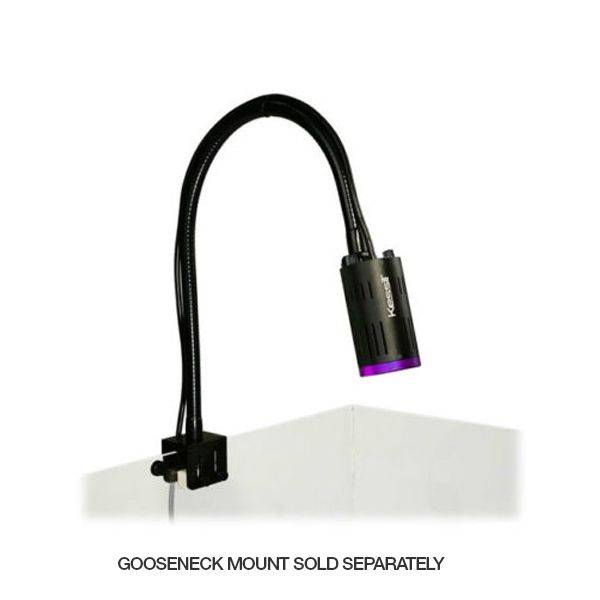 H160 Tuna Flora LED Algae Grow Light - Kessil
Keep your refugium thriving with the Kessil H160 Tuna Flora LED Light!
Maximum Spread - 24" x 24"
Recommended Spread - 18" x 18"
Kessil hit the ball out of the park with their previous refugium lights, and the H160 is no different. Fully controllable through the onboard dials, or the Kessil H-Series Controller. Using Kessil's Dense Matrix LED technology color balance, and blending is second to none and allows for even and balanced light spread throughout your refugium. Using a quality LED light with a spectrum designed to grow algae can increase the algae nutrient intake, giving a smaller refugium the ability to maintain a larger aquarium.
Created just for algae/plant growth
Ideal for nutrient reduction
Tunable spectrum and intensity
0-10V controller compatible
Advanced thermal system
Compact and efficient
Dense Matrix LED Technology
Kessil is a leader when it comes to LED lighting technology. With their Dense Matrix LED's producing a concentrated source of light, and switchable spectrum every wavelength within the spectrum is mixed perfectly allowing even and full growth. Each H160 comes with Kessil's proprietary blend of LEDs that are packed so close together, they appear like a single chip when illuminated. 
Switchable Spectrums
Four individual settings allow for either a Blue, Grow, Bloom, or Red spectrum to help increase your yield and offer the best coloration for your type of algae. You can change between the different spectrums through the built-in dial controls or connect it to any 0-10V controller, like an Apex, or the Kessil H-Series Controller to create daily programs with ever-changing spectrums and intensities. Each spectrum is perfectly blended to offer a full-spectrum that ranges from 380nm all the way up to 780nm. 
Mounting Options:
Pair the H160 up with the Kessil Gooseneck for an easy to use tank mounting system. The gooseneck will clamp onto most sumps or tanks and give you ultimate flexibility for the perfect light placement. 
Specifications:
Dimensions - 5" x 2.5" (Length x Diameter)
Max Coverage - 24" x 24"
Power Consumption - 40W @ 120VAC
What's Included?
1x H160 Tuna Flora LED Light
1x Power Supply
Hanging Rings and Screw Hooks