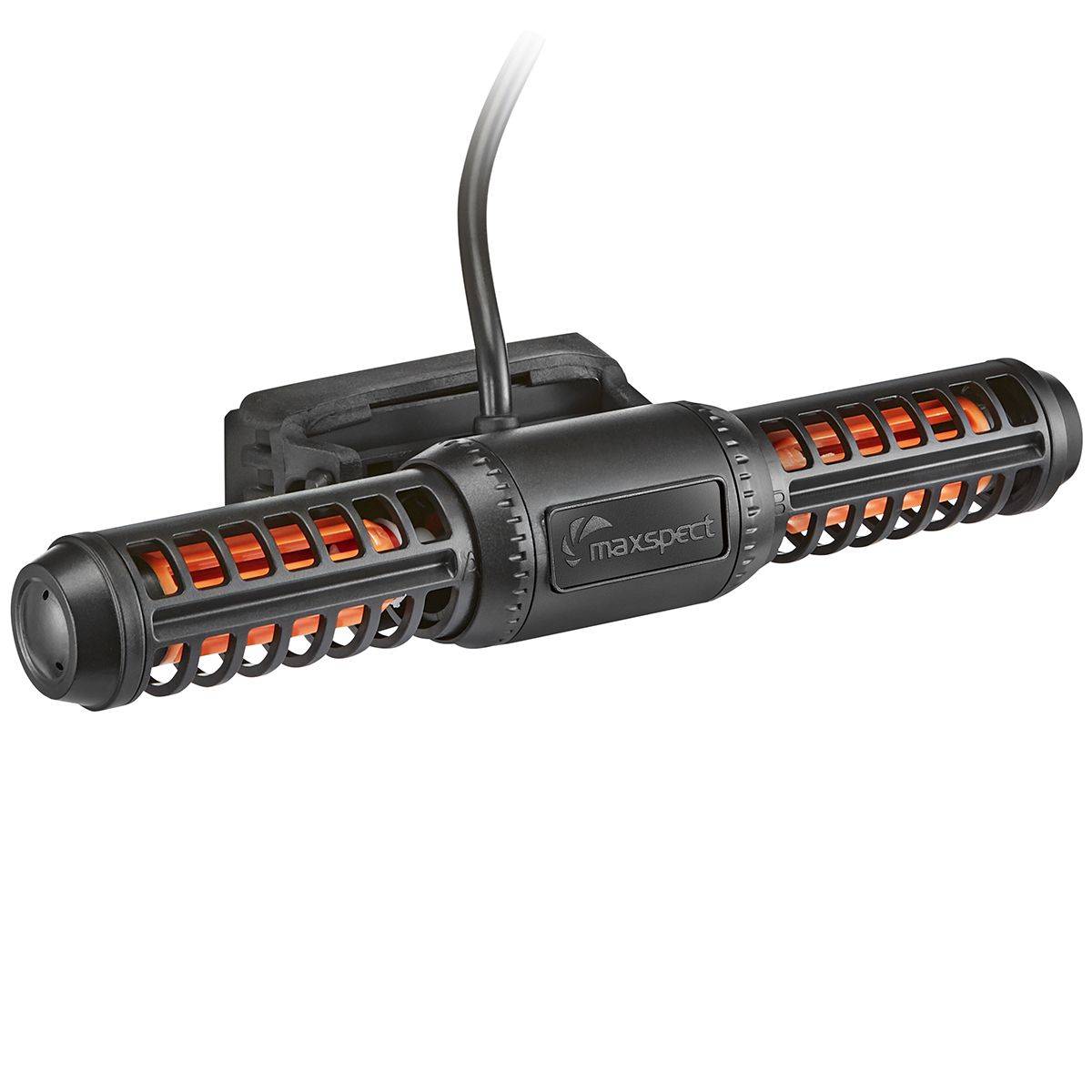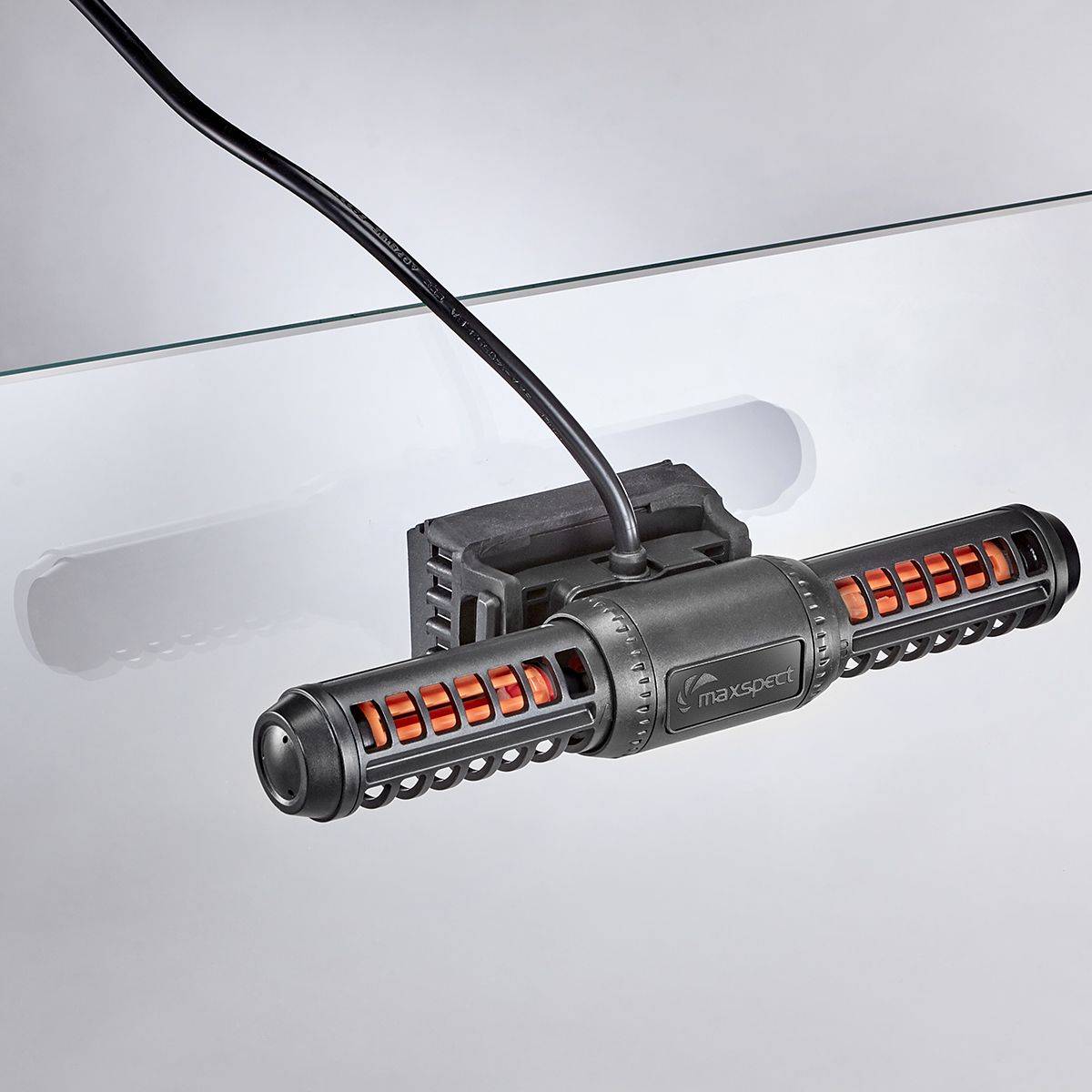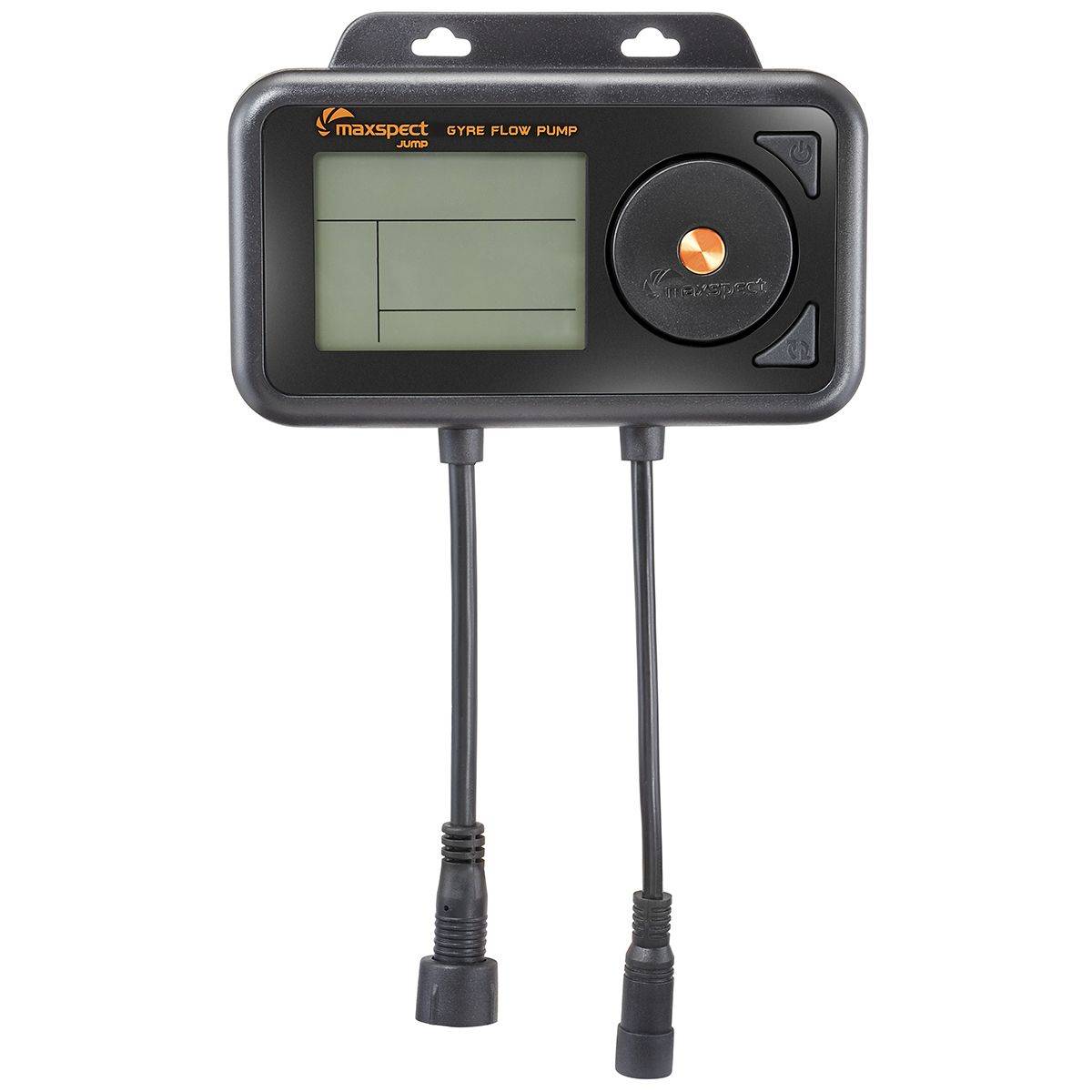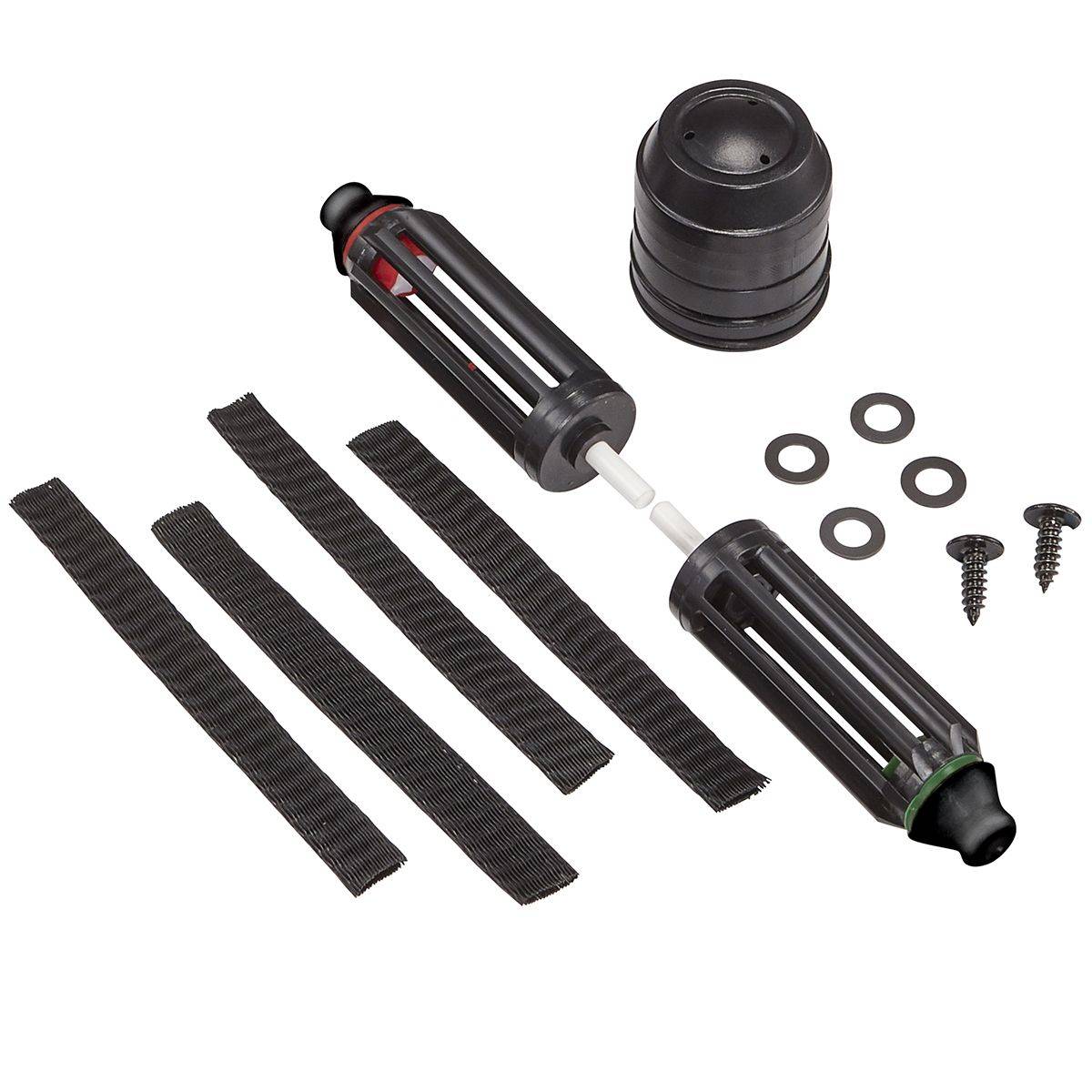 Maxspect Jump 2K Gyre Flow Pump (2,000 GPH)
Eliminate Deadspots with 24-Hour Programmable Laminar Flow
Superior crossflow technology
Achieve full, evenly-distributed circulation with minimal deadspots
Near-silent operation with Sine Wave technology
Can be mounted vertically or horizontally
Controller included with large LCD display
Fully programmable 24 hour flow cycles with different water movement modes

Constant Speed
Pulsing
Gradual Pulsing
Random
Alternating Gyre

1 Year manufacturer warranty
The Maxspect Jump series is designed to give aquarists an affordable and straightforward entry into the reefkeeping hobby. The new Jump Gyres have the same form factor, crossflow and Sine Wave technologies seen in Maxspect's flagship Gyre series, but in a slighly smaller package and with an easy-to-use integrated controller. 
The Maxspect Jump Gyre Flow Pumps incorporate Cross Flow technology to generate a "sheet" of water across your tank for improved overall water circulation. With Crossflow technology, the water even bounces back after reaching the other side of your aquarium, virtually eliminating any dead spots. Compared to other traditional propeller style powerheads, the Gyre produces an even, linear flow that can reach across longer tanks without creating direct hot spots of flow. 
The Jump Gyre Flow Pumps include an integrated controller which allows for full 24-hour flow cycle programming. You can choose from several different flow modes to run throughout various times of the day-- constant, pulsing, random, alternating, etc-- so you can dial in your circulation patterns to suit your reef tank's needs. 
Specifications
Model - MJ-GF2K
Power Consumption - 25 W
Flow Rate - 1849 GPH
Weight - 16.1 oz
Dimensions - 8.78"L x 2.83"W x 1.5"H
Rec. Aquarium Size - 13 - 66 US Gal
Max. Glass Thickness - 0.59" / 15mm
Power Supply - 100-240V/50-60Hz Input, 24V/2A Output