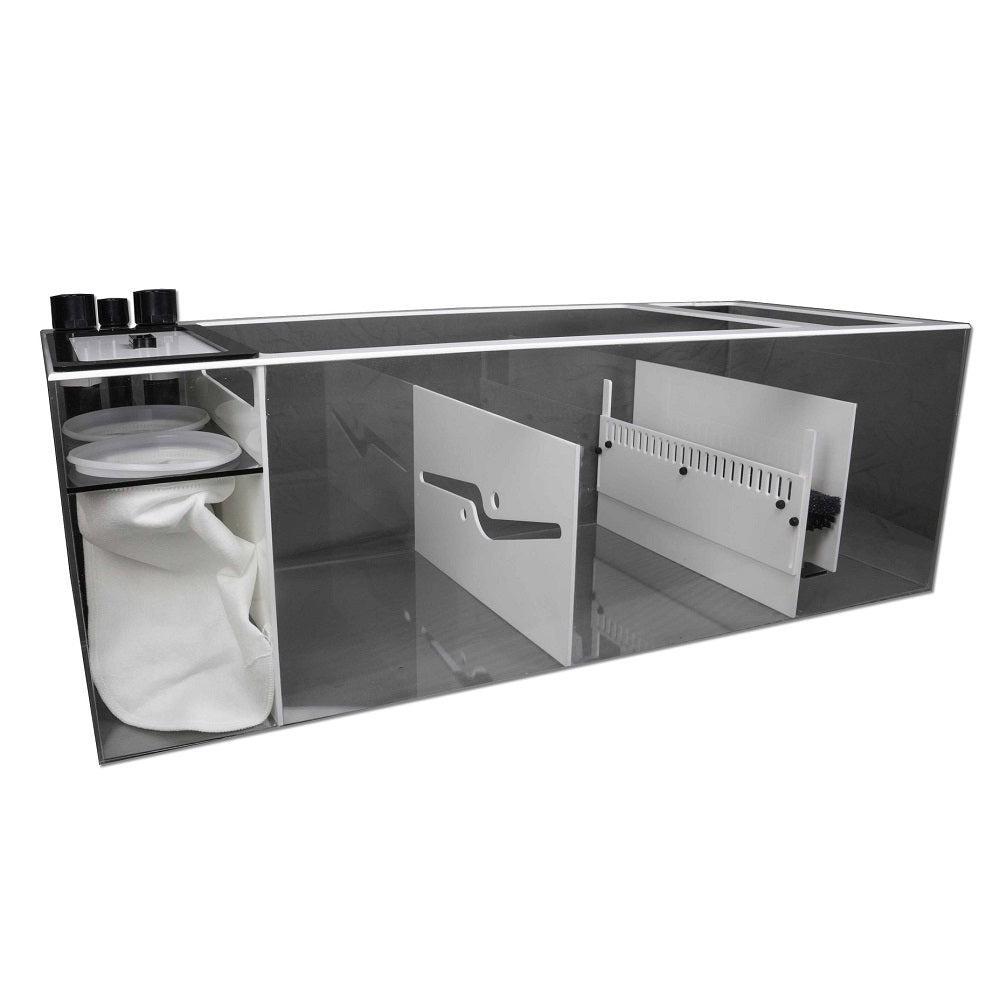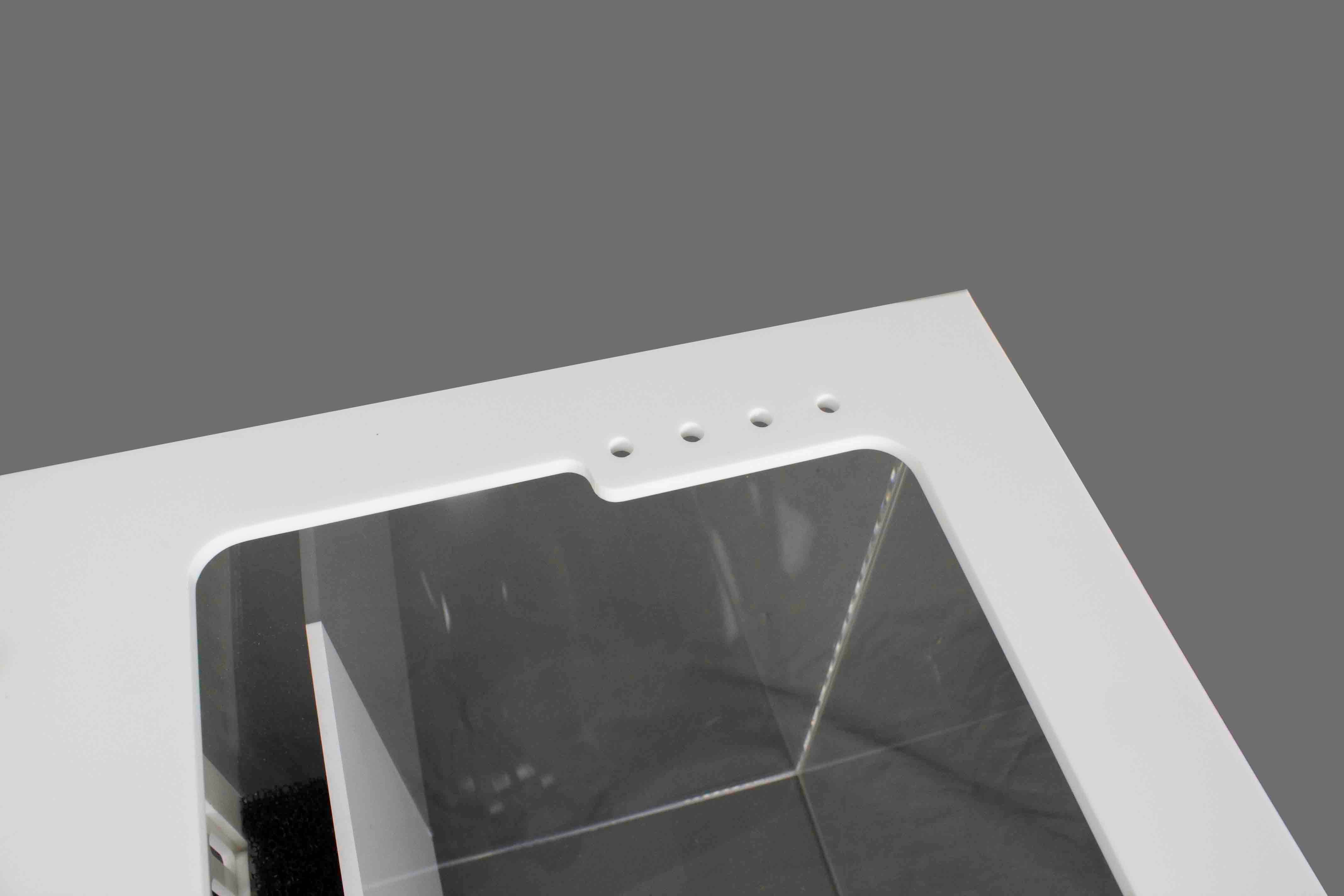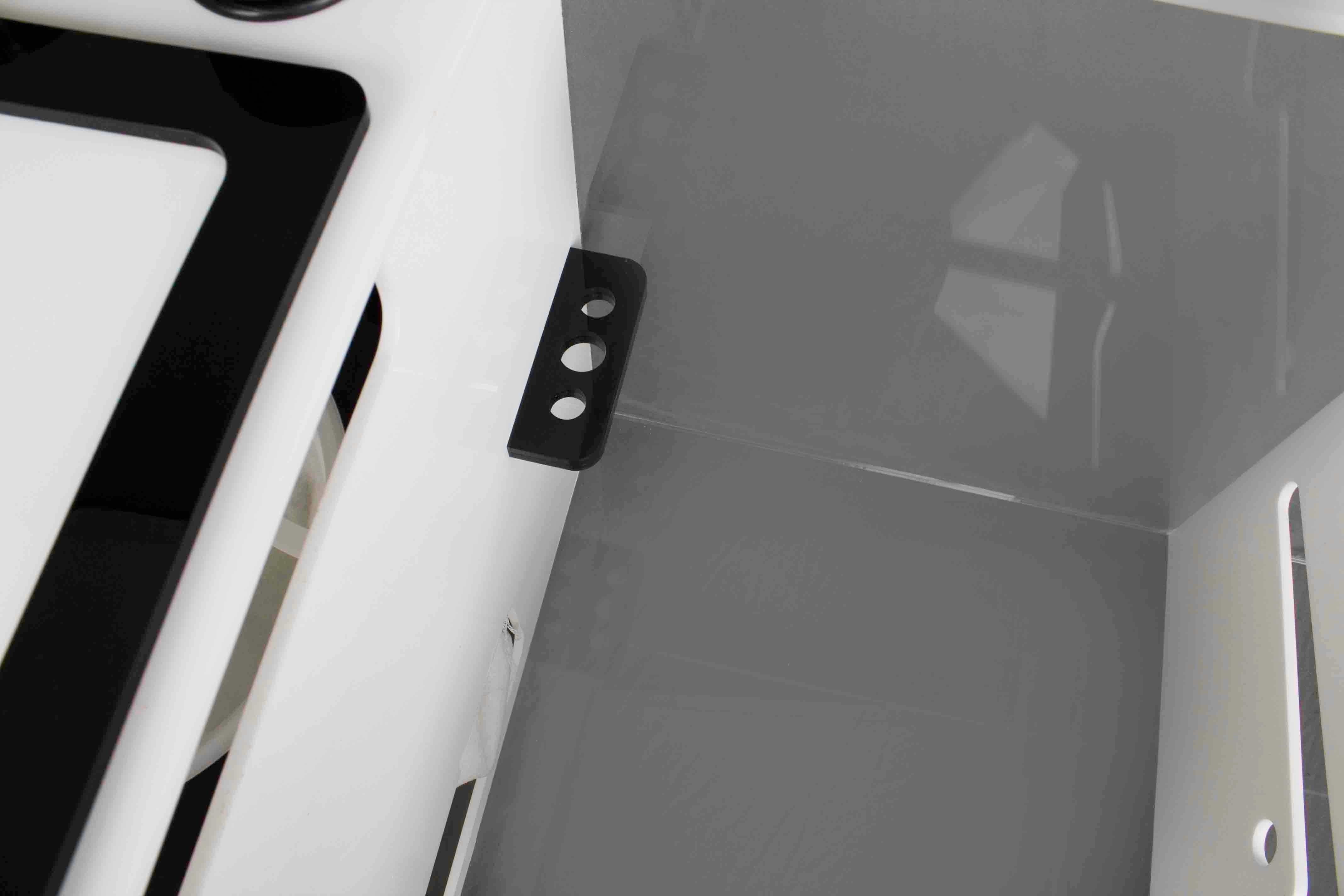 Tideline TideLine Sump 48" x 20"
Features
Three 1" drains to accommodate for silent siphon overflow systems (TIDE48 comes with two 1.5″ and one 1″)
Lid to prevent splashing
7" diameter filter socks
Adjustable water height
Self adjusting foam block platform
Dual platforms
Protein skimmer section
Refugium section
Solid white and black coloring to block light and prevent unwanted algae growth in other sections
7" Diameter Filter Socks
All TideLine sumps come with 7" diameter 200 micron filter socks. The 7" socks have a large surface area which allows them to last longer before they become clogged and need to be cleaned or changed. (TIDE20, TIDE30 – qty 1 TIDE36, TIDE48 – qty 2)
Three Drain Inputs
Three drain fittings are supplied for the TideLine sumps to accommodate for the silent siphon overflow systems which eliminate or reduce noise and bubbles formed from water entering into the sump. The three fittings have a female slip fitting where a PVC pipe will slide into it.
Lid over Sock Section
A lid is supplied to cover the filter sock section to prevent water from splashing out of the sump and also to reduce noise. Once the lid is removed, the filter socks can be easily accessed for maintenance
Hose Holder
All TideLine sumps also come with 4 holes in the top support brace for holding in place 1/4" OD tubing from reactors, dosing pumps, ATO, etc.
Dual Platforms
Dual platforms are located in the space before the return section. The top platform comes with a foam block filter and the bottom one is open to use for several different filtration methods (bag of carbon, bio balls, rubble rock, etc.).
Probe Holder
All TideLine sumps come with a probe holder that can hold up to three probes. The two outside holes are 0.63" in diameter and the center hole is 0.8" in diameter to fit different sized probes.
Specs and Details:
Dimensions: 48″ long x 20″ wide x 16″ high
Skimmer Section: 14″ x 19.5″
Center/Refugium Section: 14.5″ x 19.5″
Return Pump Section: 8″ x 19.5″
Total Water Volume: 64 gallons
Skimmer Water Level: 7″ to 9.5″ adjustable
Drain Input Fittings: 3
Filter Socks: 2 (7″)