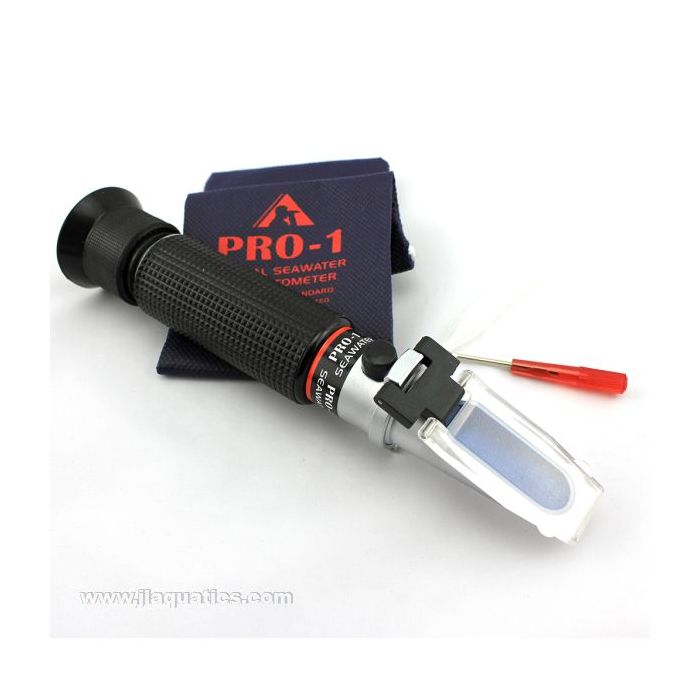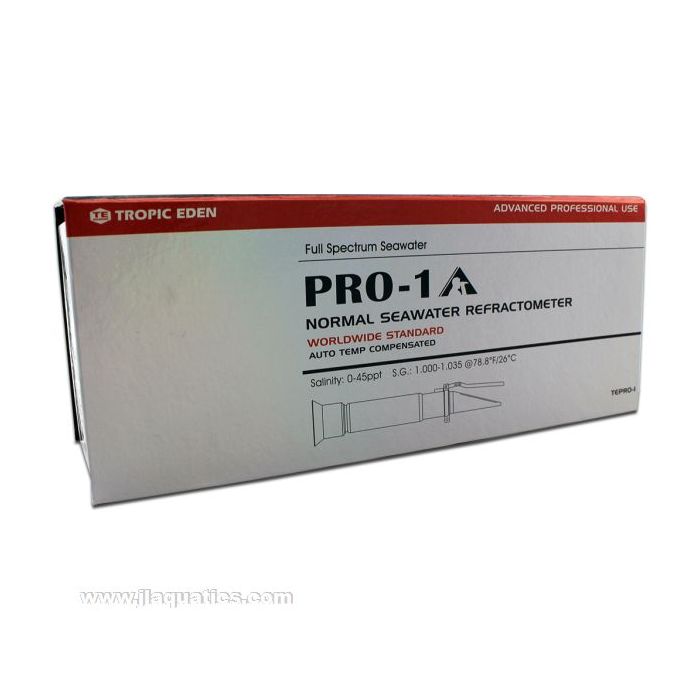 TROPIC EDEN SALINITY REFRACTOMETER (PRO1)
A refractometer designed for measuring actual seawater (not brine!) in the same temperature range of the typical reef aquarium. These simple facts are what set this refractometer apart from the vast majority available in the aquarium industry.

The Pro-1 Normal Seawater Refractometer of Tropic Eden can determine the salinity & specific gravity of natural or artificial seawater, oceanic water, and brackish water intermediate with extreme accuracy and reliability.

The Pro-1 is meticulously designed according to the optical properties of normal seawater, based on the proportional sum function of the refractive index (RI) of all 70+ major, minor and trace elements, further taking into account temperature factor and the mean of natural seawater samples obtained from more than 120 locations in the sea and coral reefs around the world.

The Pro-1 is highly precise and well built with special high density alloy for immediate heat conduction, and crisp high quality lens, which is quick and easy to use for laboratories, seawater marine aquariums and research out in the field.

Specifications:


Type: Full Spectrum Seawater
Scale Range: 0-45ppt (full spectrum seawater), 1.000-1.035 S.G. @ 78.8deg F / 26deg C
Division: 0.1%ppt / s.g. 0.001
Temp Range: Automatic Temperature Compensation 59-113deg F / 15-45deg C
Accuracy: +/- 0.2%
Weight of unit: 260 grams
Dimensions of unit: 1.2" x 1.2" x 7.4"
Other features
Easy calibration with distilled water
Ruggedized cardboard case w/ included fabric bag.
Pipette & calibration screwdriver included.